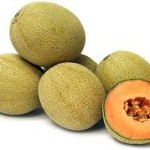 Mamacita says:  My kitchen smells like cantaloupe.  I can't work in there till it goes away.  My husband loves melons and in the summer, he buys them as often as he can.  In his family, people fought wars over who got the last slice of melon.  In our house, he gets it all to himself.
  I don't like anything about cantaloupe, but I always buy them in summer because Tim likes them so much and because I appreciate the nutritional value of them.  (We call them 'mushmelons' around these parts.)  I don't like any kind of melon, actually.
I also hate tomatoes and onions, although I inconsistently do like some foods MADE with tomatoes or onions.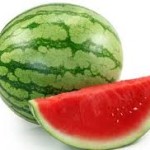 Peas make me gag, even at my age. They're pretty and healthful and I made sure my children had access to them, which worked because they both like peas, but I can't eat them.  I've tried.
Can't eat cottage cheese, either.  Every summer I try again, because it looks so cool and refreshing and attractive, but I can't do it.
I don't eat gravy. The very concept is disgusting.
I'm also not a big garlic fan although I LOVE creating various dishes containing garlic.  I like the odor of garlic, but not the taste.
Tim's family also fought wars over who got the last piece of pie.  I don't eat pie, either, but I do love to make them.  All kinds.  Pie-making relaxes me, and makes me feel, maybe, just a little bit. . . . artistic.
I'm not that fond of cake, either.  And whipped cream makes me kind of sick.
I guess my question is, "Why am I so fat?"