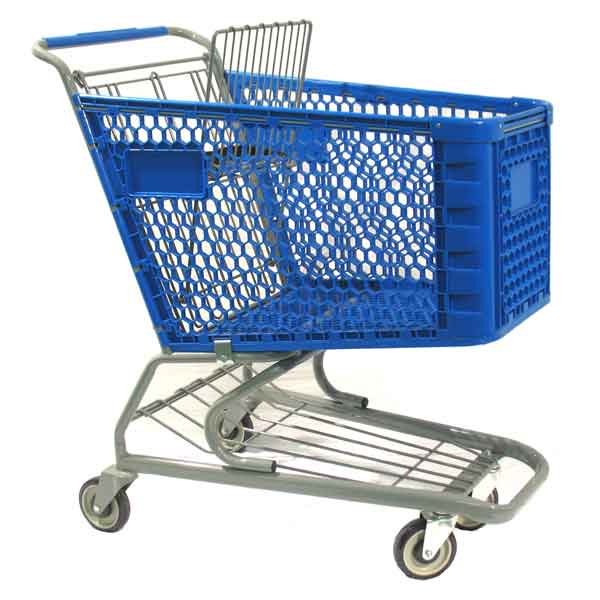 Mamacita says: I just read a post wondering if returning one's shopping cart was a viable test of ethics. I vote "yes."
I returned my cart in the pouring rain, over ice and snow in the lot, with broken ankles whilst balancing on crutches, with babies, with toddlers, with children of all ages, with severe breathing problems, with arthritis, with muscular dystrophy eating away at my balance, and with two massive heart attacks in one year under my belt. Or above it, as the case may be.
My point? I don't believe the excuses.
Other ethics tests? Not using turn signals, the "20 items" line with 21 items, handicapped parking spots (just running in for a minute), full stops at stop signs, driving over the speed limit, joining a drive-through line that extends out into the street, giving a complicated special order in the drive-through line, being rude to service sector employees, and not leaving a store immediately when your child starts to have a temper tantrum. Add to this people who hoard vital supplies, cheat (cheat at Candyland? Will probably cheat on taxes and spouse.) refuse to mask up, don't believe in vaccines, and cherish Fox "News." That latter might be more of an IQ test than an ethics test, but sometimes the two blend so thoroughly, it's hard to tell the difference.
To go out in public at all is a risk and shouldn't be done unless absolutely necessary now, but to go out in public socially, for no actual reason, and to do so without regard for the safety and lives of others should be a crime.