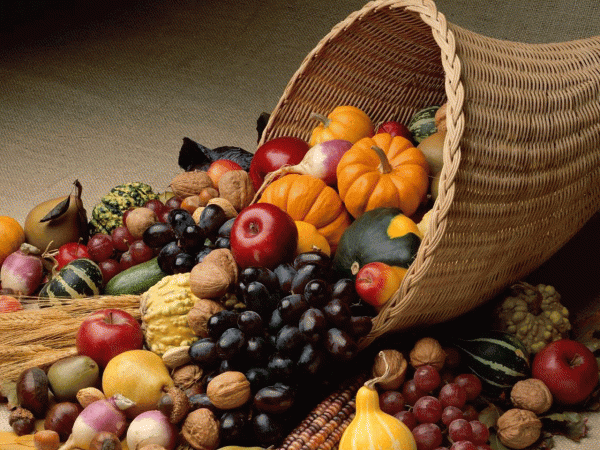 Mamacita says: The cornucopia, or horn of plenty, has such a wide, fascinating, and diverse history that you'll just have to look it up for yourselves, because there's not enough room here. I do love words, expressions, traditions, etc, that can be traced back to ancient mythology.  That would be. . . let me see. . . almost everything.
Cornucopia.
This ain't just your grandmother's wicker centerpiece, y'all.
Now, git. Off with you. Go to Google and search for "cornucopia.' It's relevant.
Tiberinus, here, is holding a cornucopia, but did you notice what he's resting his other arm on?
He wasn't the only Greek deity associated with the cornucopia, of course.  That's why you need to look it up. You should know why it's called a "horn."  And why a horn is associated with plenty.  It's all about the food supply, but why, and how?  Aren't you curious?  I was.
It's fascinating.  Really, it is.