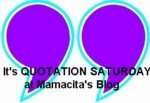 Mamacita says: It's Easter weekend, and Quotation Saturday begs your leave to take full advantage of said fact. Nah, I'm kidding, Quotation Saturday does what it wants; sometimes it makes itself known when it's not even Saturday.
Easter is a wonderful, special time of year. For some, it marks the end of harsh winter and the beginning of beautiful spring; for others, it's the holiest of holy days, and for still others, it's a children's holiday full of bunnies, chickies, candy, and colored eggs.
Quotation Saturday wishes to please you all.
1. We are told to let our light shine, and if it does, we won't need to tell anybody it does. Lighthouses don't fire cannons to call attention to their shining- they just shine. — Dwight L. Moody
2. Easter is very important to me, it's a second chance. — Reba McEntire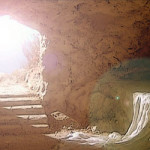 3. The first thing that stuck in the minds of the disciples was not the empty tomb, but rather the empty grave clothes – undisturbed in form and position. — Josh McDowell
4. I have always wanted a bunny and I'll always have a rabbit the rest of my life. — Amy Sedaris
5. I've got great people who handle my schedule, and everything does revolve around the children. If there's a parents' night or an Easter bonnet parade or a Nativity play, whatever it might be, then I plan everything around that. — Victoria Beckham
6. I read the Scriptures at the American Cathedral on Christmas and Easter; that's it. It's a task I love. — Olivia De Havilland
7. Easter is reflecting upon suffering for one thing, but it also reflects upon Jesus and his non compliance in the face of great authority where he holds to his truth – so there's two stories there. — Michael Leunig
8. Do not abandon yourselves to despair. We are the Easter people and hallelujah is our song. — John Paul II
9. Christmas and Easter can be subjects for poetry, but Good Friday, like Auschwitz, cannot.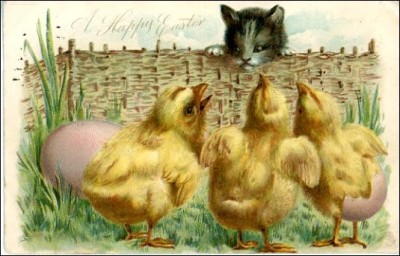 The reality is so horrible it is not surprising that people should have found it a stumbling block to faith. — W.H. Auden
10. If anyone or anything tries to curse or kill the Goodness at the Center of all things, it will just keep coming back to life. Forever Easter. — David Housholder
11. Easter is never deserved. — Jan Karon
12. Love paid a price so hope could become a reality. — Susan Gaddis
13. Two thousand years ago Jesus is crucified, three days later he walks out of a cave and they celebrate with chocolate bunnies and marshmallow Peeps and beautifully decorated eggs. I guess these were things Jesus loved as a child. — Billy Crystal
14. So with Easter. It was fun, as a child, to bound down the stairs to find seasonal sweet-treats under each plate, but again, with the passing of time, and the shadow of death over our broken family circle, I've seen Easter as highest necessity. If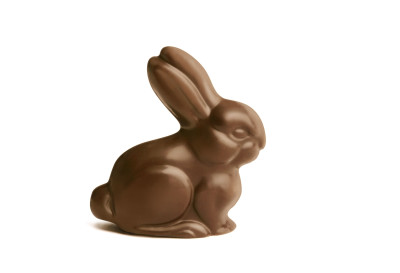 hope is to flourish, it had better be true. –Gerhard Frost
15. The joyful news that He is risen does not change the contemporary world. Still before us lie work, discipline, sacrifice. But the fact of Easter gives us the spiritual power to do the work, accept the discipline, and make the sacrifice. — Henry Knox Sherrill
16. Easter tells us that life is to be interpreted not simply in terms of things but in terms of ideals. — Charles M Crowe
17. The resurrection gives my life meaning and direction and the opportunity to start over no matter what my circumstances. — Robert Flatt
18. Let every man and woman count himself immortal. Let him catch the revelation of Jesus in his resurrection. Let him say not merely, "Christ is risen," but "I shall rise." — Phillips Brooks
19. You'll wake up on Easter morning, And you'll know that he was there, When you find those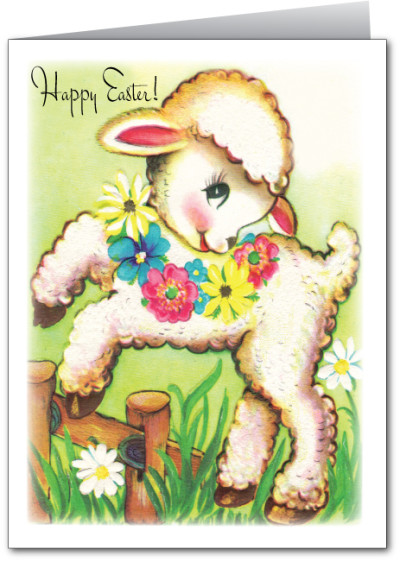 choc'late bunnies, That he's hiding ev'rywhere. — Gene Autry
20. The resurrection asserts a truth which is by no means always written legibly for all men on the face of nature. It tells us that the spiritual is higher than the material; that in this universe spirit counts for more than matter. — H.P. Liddon
21. The impossible often has a kind of integrity which the merely improbable lacks. — Douglas Adams
22. It is spring again. The earth is like a child that knows poems by heart. — Rainer Maria Rilke
23. If people did not love one another, I really don't see what use there would be in having any spring. — Victor Hugo
24. It's spring fever. That is what the name of it is. And when you've got it, you want—oh, you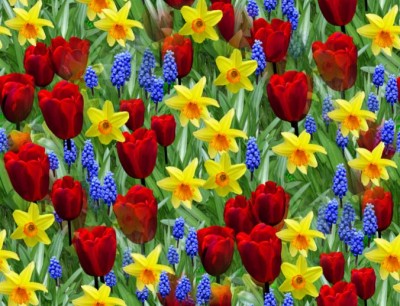 don't quite know what it is you do want, but it just fairly makes your heart ache, you want it so! — Mark Twain
25. Strange as it may seem, the association of eggs and bunnies at Easter time are actually connected and, to discover more, we must once again turn our attention to the Saxon fertility Goddess, Eostre. — Carole Carlton
26.  There would be no Christmas if there were no Easter.  — Gordon B. Hinckley
27. The first thing that stuck in the minds of the disciples was not the empty tomb, but rather the empty grave clothes – undisturbed in form and position. — Josh McDowell
28.  Unfortunately there is nothing more inane than an Easter carol. It is a religious perversion of the activity of Spring in our blood.  — Wallace Stevens
29.  There are two kinds of people in the world. Those who love chocolate, and communists. — Leslie Moak Murray
30. The stone was rolled away from the door, not to permit Christ to come out, but to enable the disciples to go in. — Peter Marshall